NEER DOSA BATTER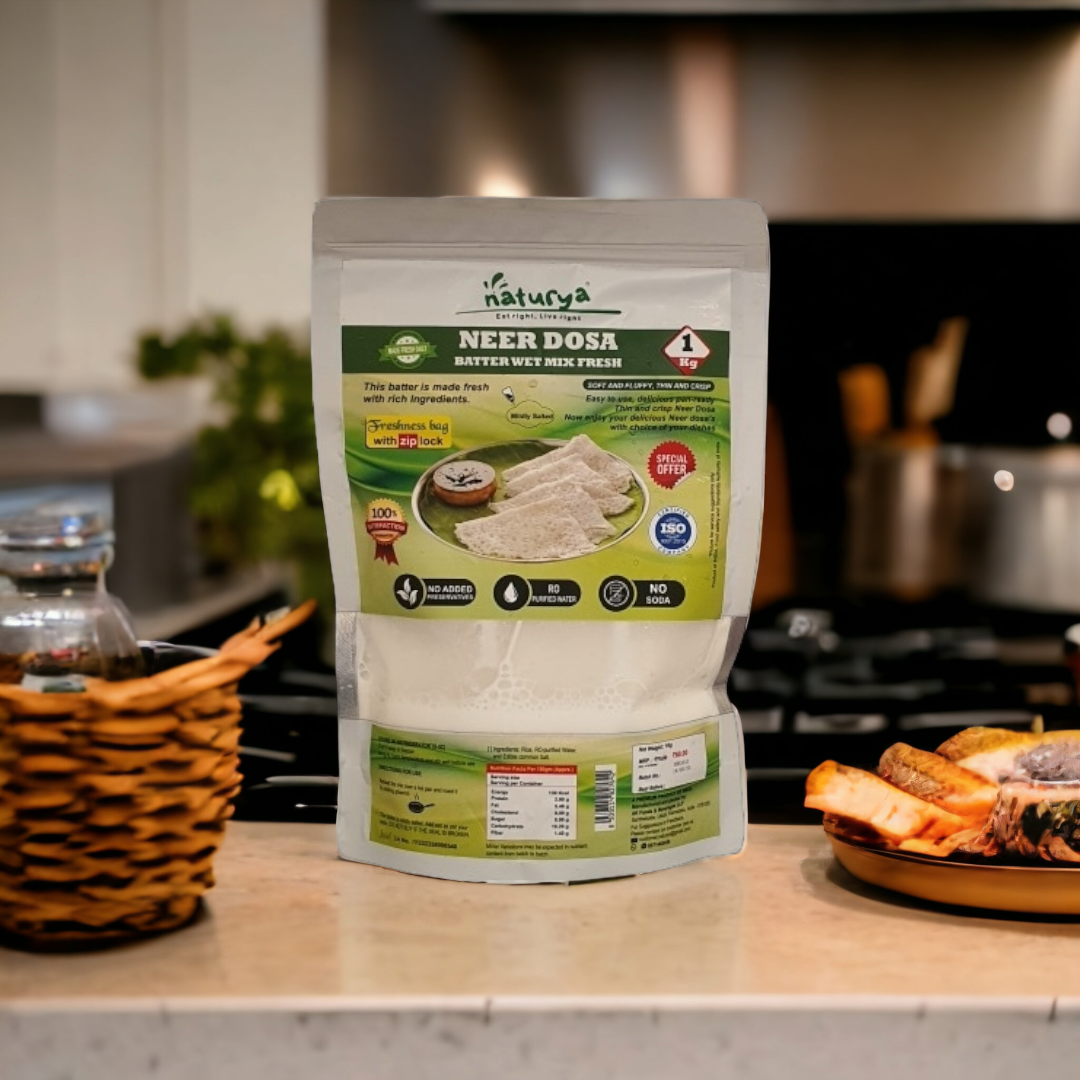 Product Details
Product Name: Neer Dosa Batter
Category: Batter
Net Weight: 1kg
Product Description:

Experience the true taste of coastal tradition with our Neer Dosa Delight! Made with premium ingredients in the authentic Udupi style, our Neer Dosa Batter is 100% natural and free from preservatives, soda, and artificial additives. Delicate and light as the ocean breeze, each bite takes you on a culinary journey to the sun-kissed beaches. Embrace the simplicity of tradition and savor the pure bliss of this exquisite delicacy in the comfort of your home. Discover the secret to the perfect Neer Dosa and relish the flavors that bring a touch of coastal charm to your plate!