IDLI & DOSA BATTER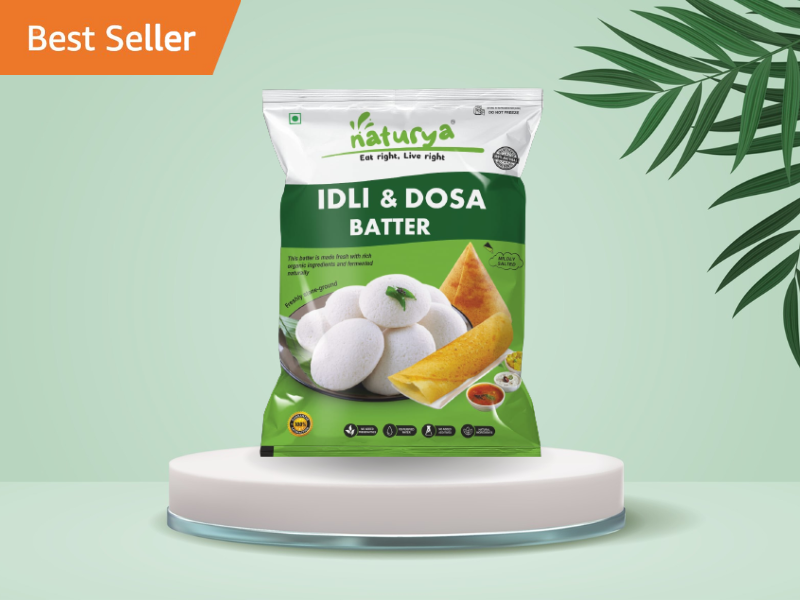 Product Details
Product Name: Idli & Dosa Batter
Category: Batter
Net Weight: 750g & 1kg
Product Description:

Indulge in the pure essence of traditional Udupi Style with our freshest Idli/Dosa Batter! Crafted with care from premium ingredients, this 100% natural blend promises an authentic experience like no other. Say goodbye to preservatives and artificial additives – our batter is a testament to purity and goodness. Embrace the rich flavors, the wholesome goodness, and the nostalgia of homemade delights. With no soda or artificial interference, every bite is a celebration of simplicity and taste.