Mutton Wet Masala Paste (Stone-Ground)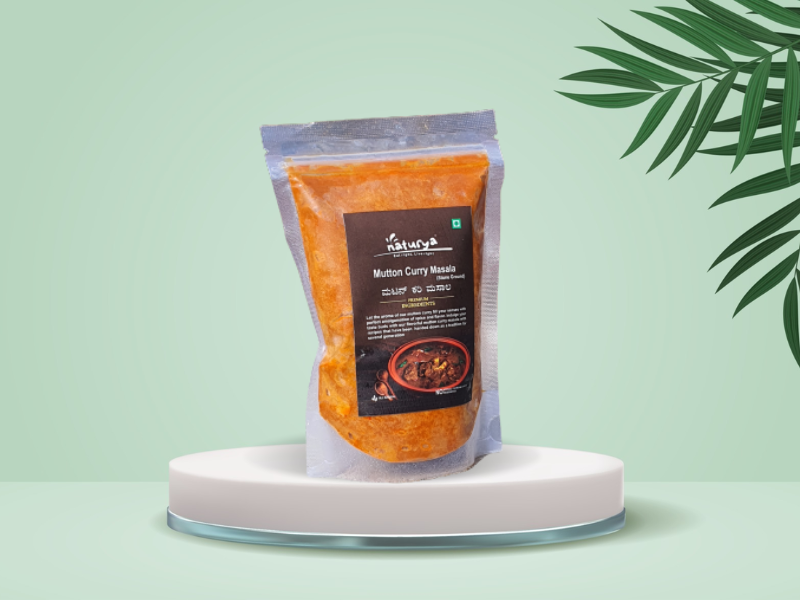 Product Details
Product Name: Mutton Wet Masala Paste (Stone-Ground)
Category: Ready to Cook Wet Masala
Net Weight: 250g
Product Description:

Unleash the rich and aromatic flavors of the Udupi coast with our Mutton Coconut Curry Wet Paste! Carefully crafted with a blend of handpicked spices and the goodness of fresh coconut, this exquisite paste is a culinary treasure that will transport you to a world of indulgence. Embrace the heartiness of tender mutton, perfectly infused with the creamy coconut base that forms the foundation of this delectable curry. Every spoonful offers a harmonious symphony of flavors, from the warmth of traditional spices to the luxurious creaminess of coconut, all coming together in perfect harmony. With our Mutton Coconut Curry Wet Paste, recreating the authentic Udupi experience is now a breeze. Prepare to tantalize your taste buds and elevate your dining experience to one filled with the soul-soothing comfort and exotic taste of the Udupi coast. Let your culinary journey begin with a curry that promises to be the star of every meal!