Green Curry Wet Masala Paste (Stone-Ground)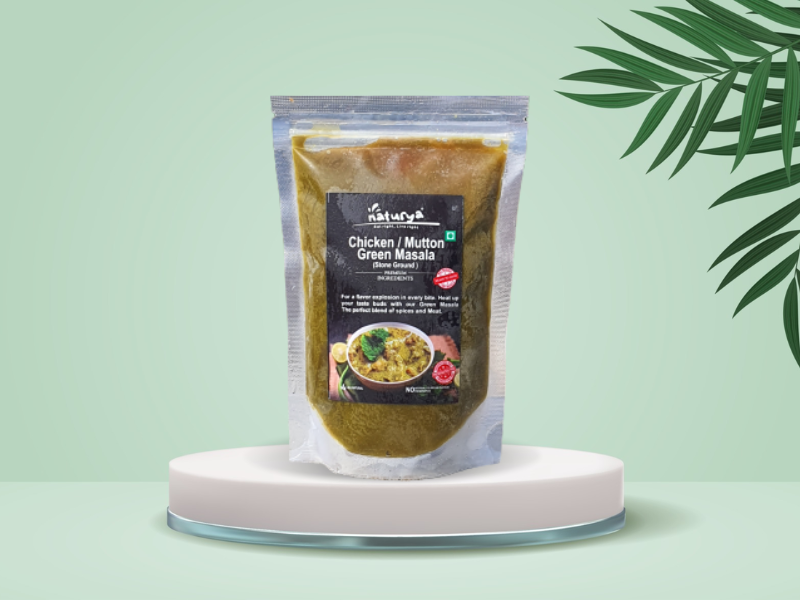 Product Details
Product Name: Green Curry Wet Masala Paste (Stone-Ground)
Category: Ready to Cook Wet Masala
Net Weight: 250g
Product Description:

Discover the vibrant flavors of the East with our Chicken/Mutton Green Curry Wet Paste! Bursting with the goodness of handpicked herbs and aromatic spices, this exotic paste is a culinary gem that will transport you to the heart of Asian cuisine. Crafted with care, our wet paste boasts a refreshing green hue and a tantalizing blend of flavors that perfectly complements tender chicken or mutton. From the zing of lemongrass to the subtle heat of green chilies, every spoonful offers a harmonious balance of taste. Embrace the convenience of our easy-to-use paste and create restaurant-quality green curry right in your kitchen. Immerse yourself in the enticing aroma that fills the air as you cook, and delight in the heartwarming experience of savoring our Chicken/Mutton Green Curry - a true feast for the senses that promises to awaken your palate and leave you yearning for more culinary adventures.