Chicken Curry Wet Masala Paste (Stone-Ground)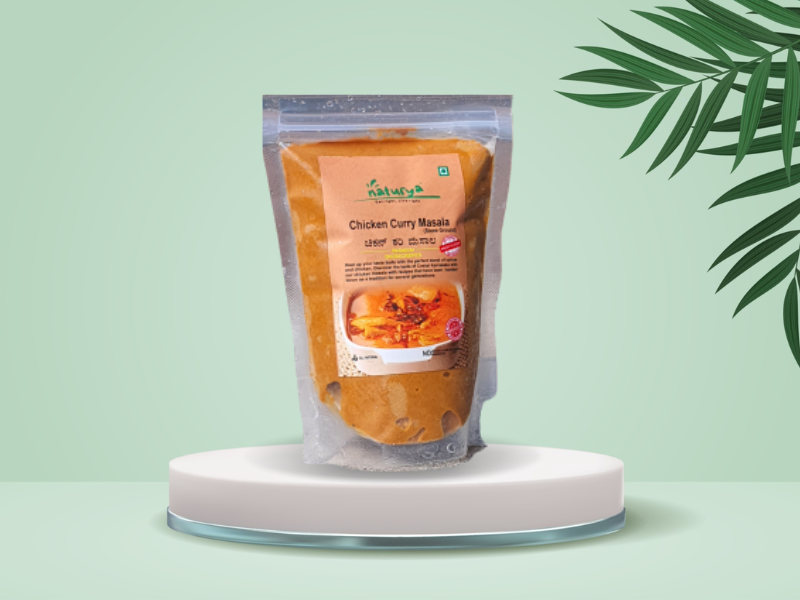 Product Details
Product Name: Chicken Curry Wet Masala Paste (Stone-Ground)
Category: Ready to Cook Wet Masala
Net Weight: 250g
Product Description:

Experience the luscious fusion of flavors with our Chicken Coconut Curry Wet Paste! Inspired by the rich traditions of the tropics, this culinary masterpiece brings together the finest handpicked spices and the creaminess of fresh coconut to create a tantalizing curry base that perfectly complements succulent chicken. Each spoonful is a journey through the aromatic landscapes of the East, where the warmth of traditional spices and the delicate sweetness of coconut weave a harmonious symphony on your taste buds. Embrace the convenience of our easy-to-use wet paste and effortlessly prepare a restaurant-quality chicken coconut curry in the comfort of your home. Let the enticing aroma fill your kitchen and transport you to the tropical paradise of flavor. Elevate your dining experience with our Chicken Coconut Curry Wet Paste - a true indulgence that promises to awaken your senses and leave you craving for more of its divine taste.